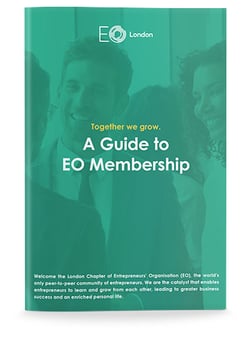 Learn what you need to know about joining the Entrepreneurs' Organisation (EO), the world's
only peer-to-peer network exclusively for entrepreneurs.
We are the catalyst that enables entrepreneurs to learn and grow from each other, leading to greater business success and enriched personal life.
Discover our core values. Learn about what to expect from Forum, and discover more about MyEO, Learning and Leadership opportunities as well as local, regional and global events.
And learn how to get started with the process of applying for membership.
Download the guide and find out why the Entrepreneurs' Organisation has over 17,500 members today.